Connect with Your Audience
The custom published book is one of today's most effective business strategies in connecting to targeted groups of people with information relevant to their needs, interests, and lifestyles. The strength of a book's inherent permanence can maximize your marketing dollars with a message that endures.
The Path to a Completed Book
There are many steps between authoring your book and getting it into the hands of your audience. Each step along the way is an opportunity to maximize the potential of your new book. The Jenkins Group Inc. can help you with any part of this process.
Let us build a professional publishing plan for you. Come explore how creating your own custom published book can take your business to the next level.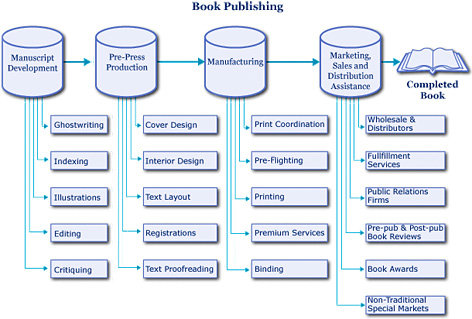 The Jenkins Group is Ready to Assist
Whether your manuscript is written and ready or still just an idea, the Jenkins Group mission is to bring it to life. We help companies and individuals reach their goals every day—why not yours?